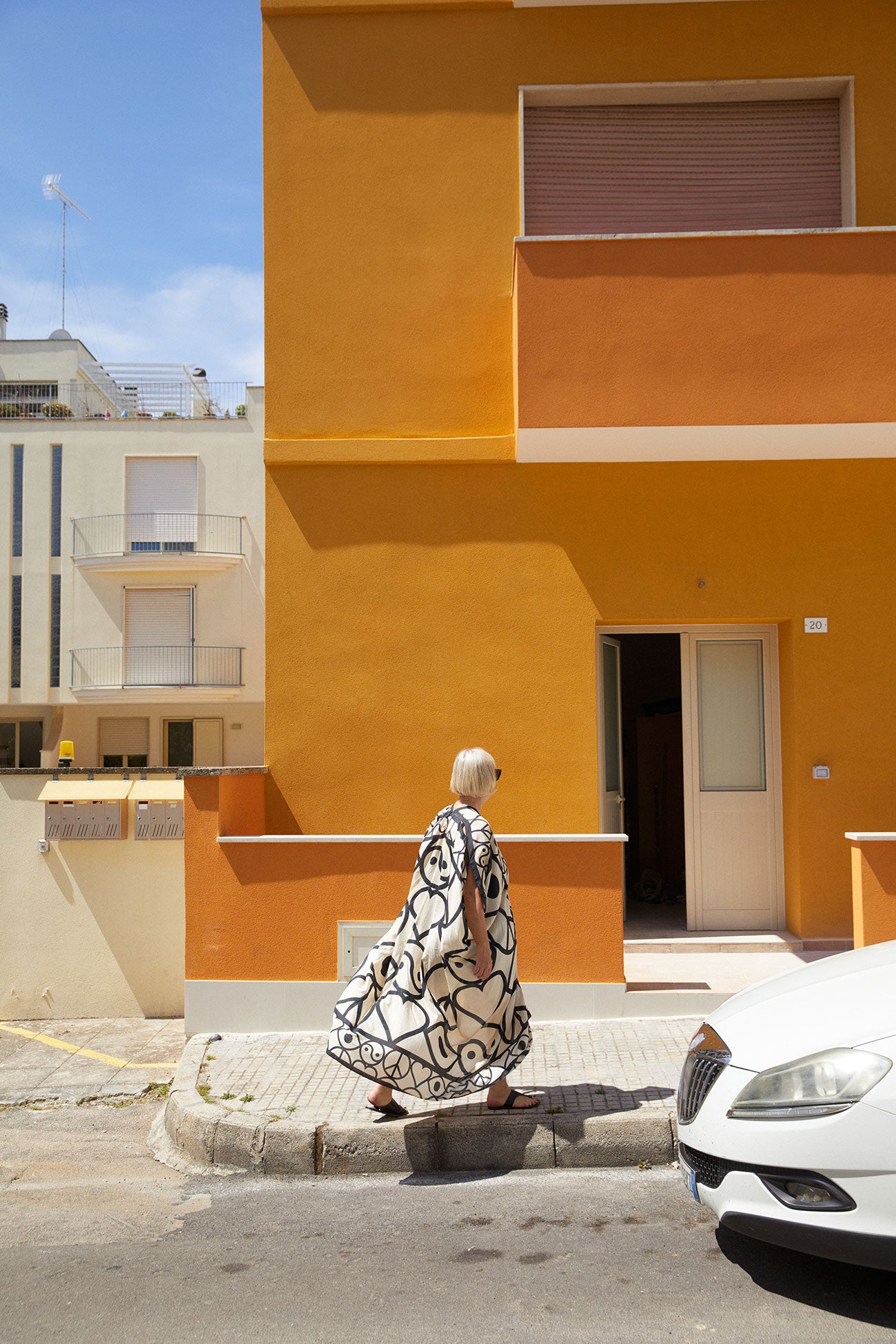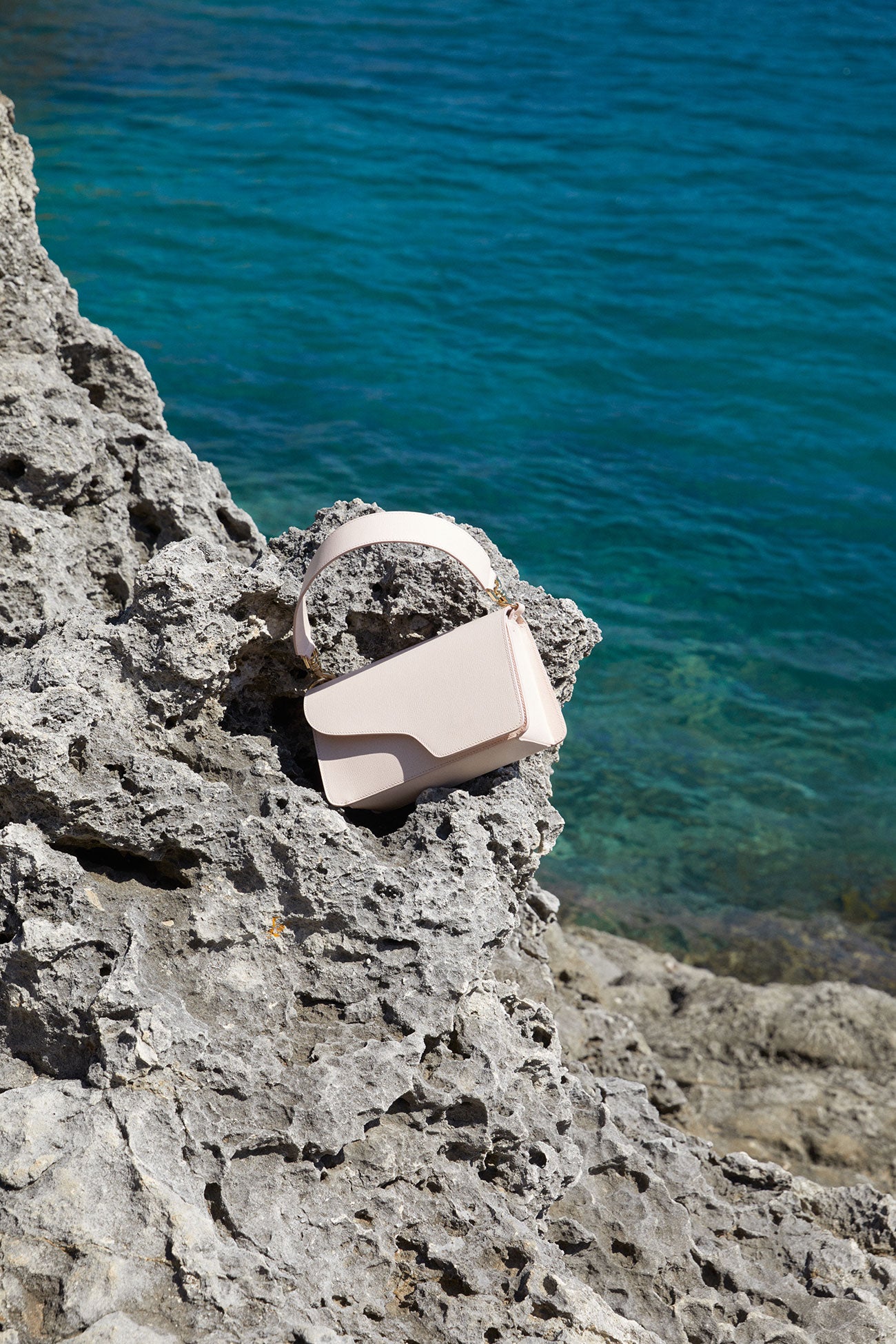 IN 2021 ATP ATELIER CELEBRATED 10 YEARS. BIRTHDAYS CAN MAKE YOU QUITE SENTIMENTAL, LOOKING BACK AT THE MOMENTS, PEOPLE AND PLACES THAT MADE YOU BECOME WHAT YOU ARE TODAY.
Maj-La and Jonas, the two close friends who founded the brand, are obviously two quite important people in this scenario. They became bff's over a shared bottle of Prosecco, so sparkling wine is undeniably a big part of it too. Otranto, a city in the south of Italy, where they later came to spend summer vacations together, is another piece of the puzzle.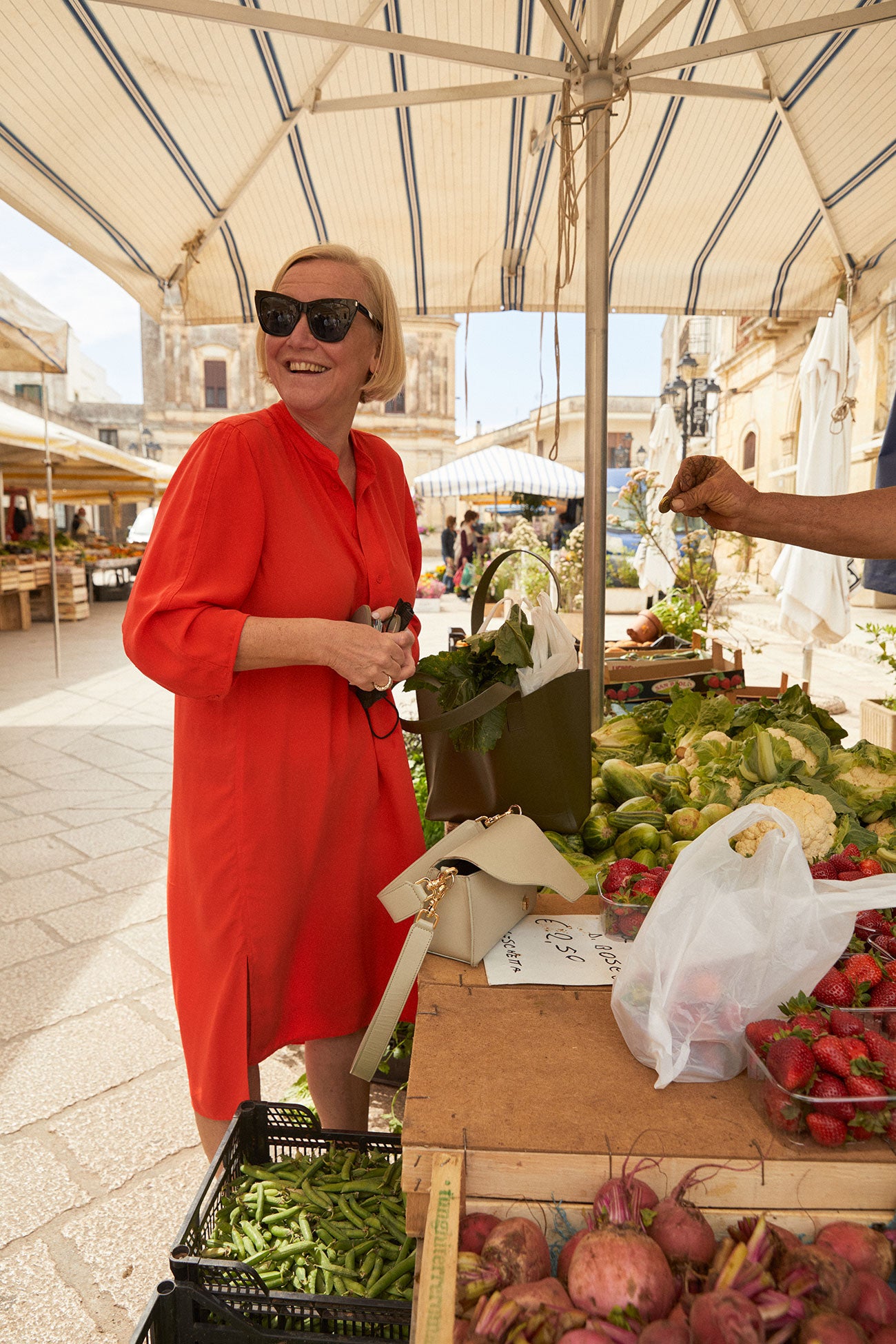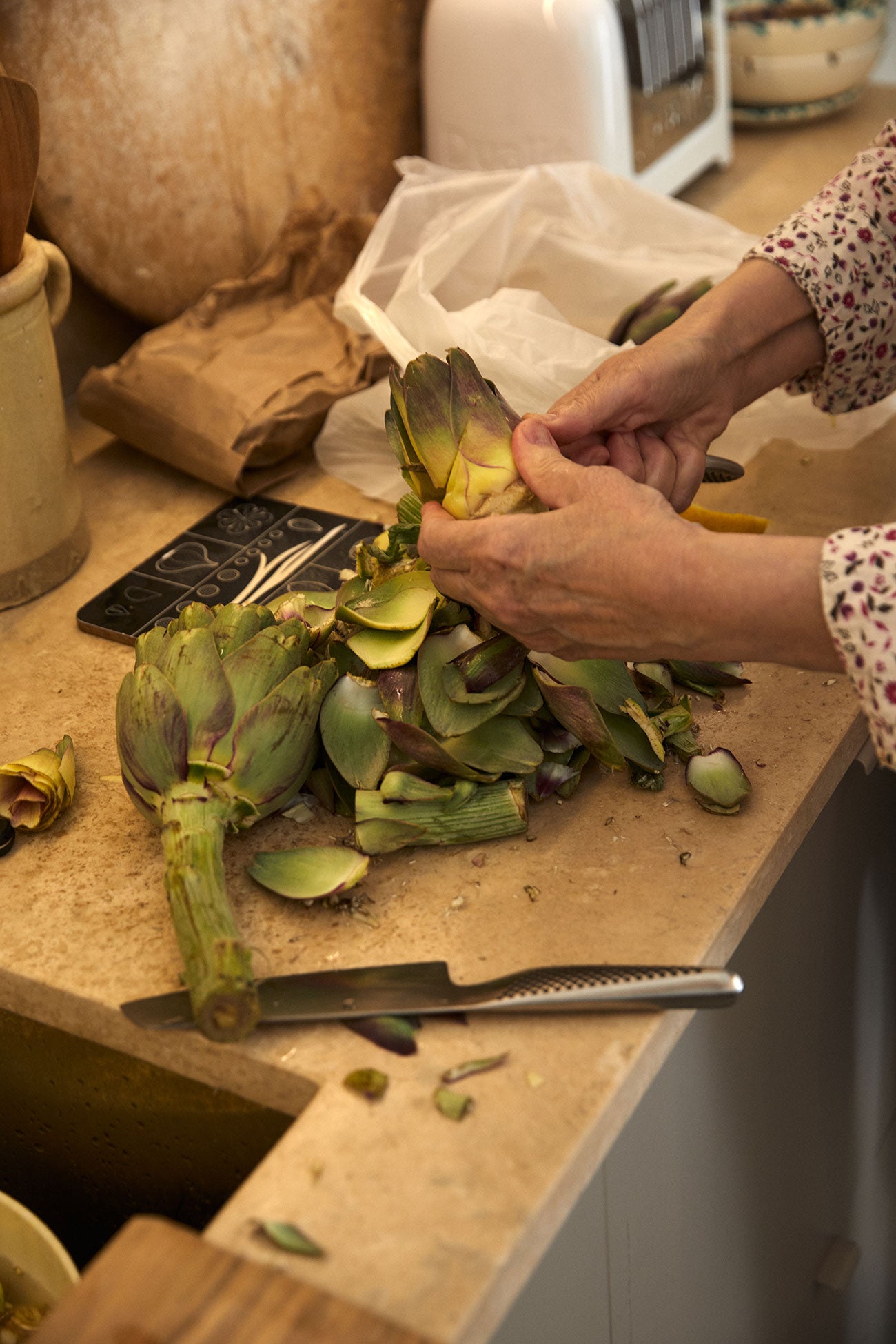 We wanted to capture the story of how we became ATP Atelier. Because it's not only a story about shoes and bags, or about vegetable tanned vacchetta leather. It's a story about jumping from cliffs by the ocean, about how to cook an artichoke to perfection and about picking a gigantic cactus on a whim on your way home from the market.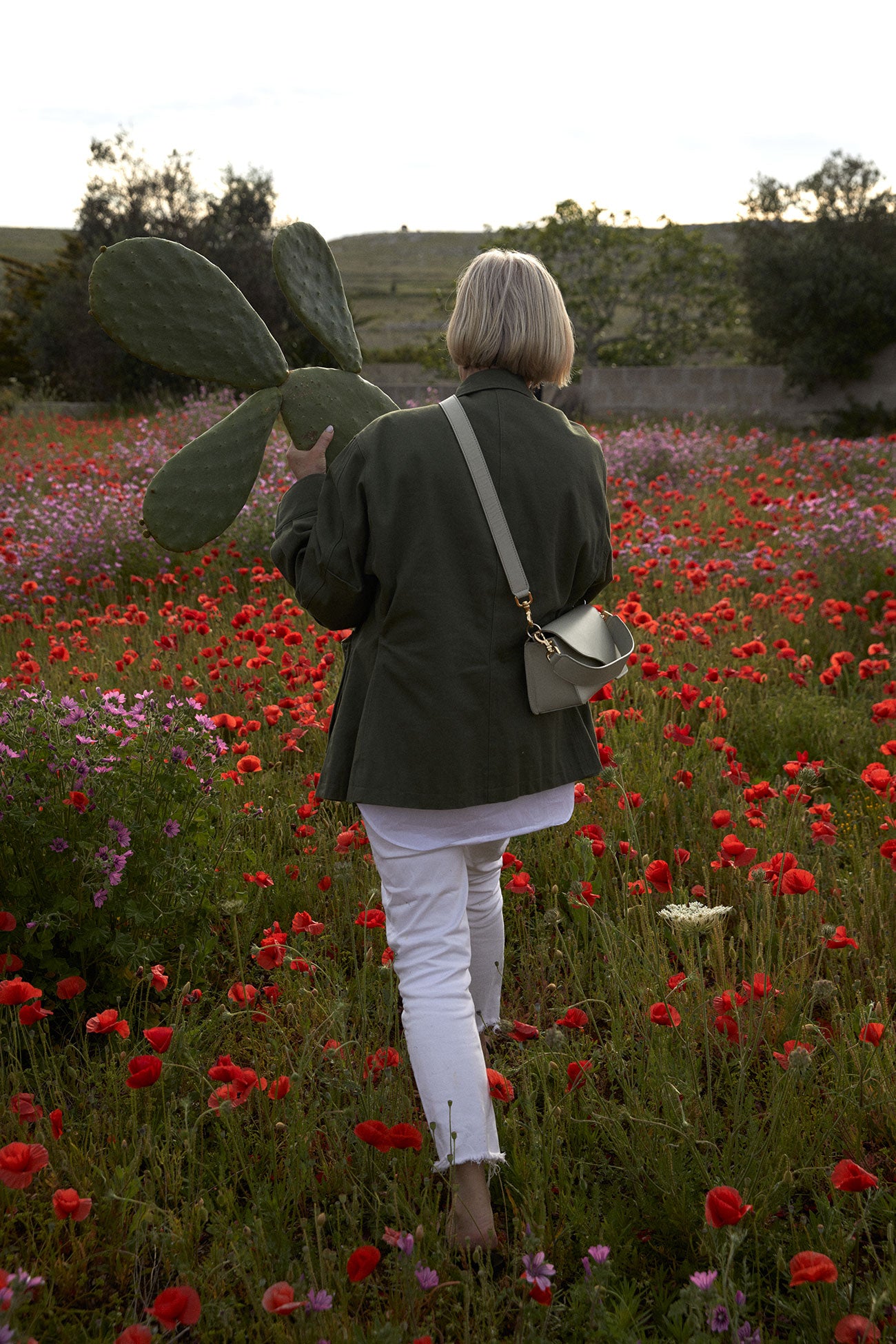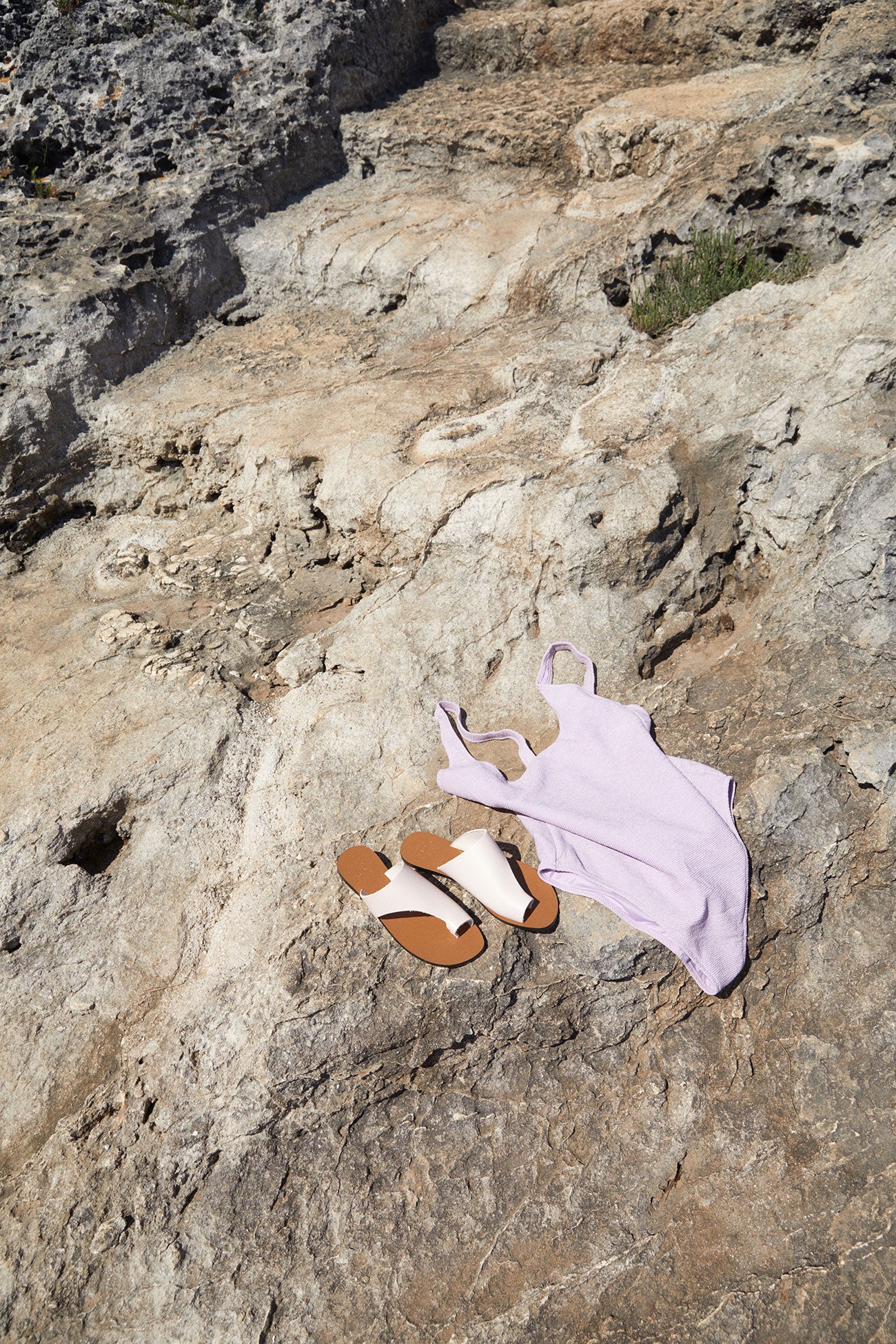 WE GRABBED BERSA, OUR CLOSE FRIEND AND PHOTOGRAPHER, AND WENT DOWN TO THE HEEL OF ITALY WHERE ATP ATELIER WAS BORN, AND WHERE MAJ-LA AND HER HUSBAND CLAUDIO ARE FULFILLING A LIFELONG DREAM OF BUILDING THEIR OWN HOUSE, CASA PIZZELLI.
ATP Atelier is a love child of a lifestyle between Italy and Sweden. It's an obsession with quality leather, details and hard work. But it's also about Maddalena, the old lady next door, coming over unannounced to show us how to cook Cicoria. Or about spending weeks finding the perfect vintage mid century Scandi chair for the dining room table. It's really about the little things that make the biggest difference.
The story of ATP Atelier speaks to the everyday and ultimately, to how you feel about yourself. It's about taking care of you. To allow yourself to not follow the broadest path and to spend your time and money on the things and experiences in life that last. It's about what we call Smart Luxury.