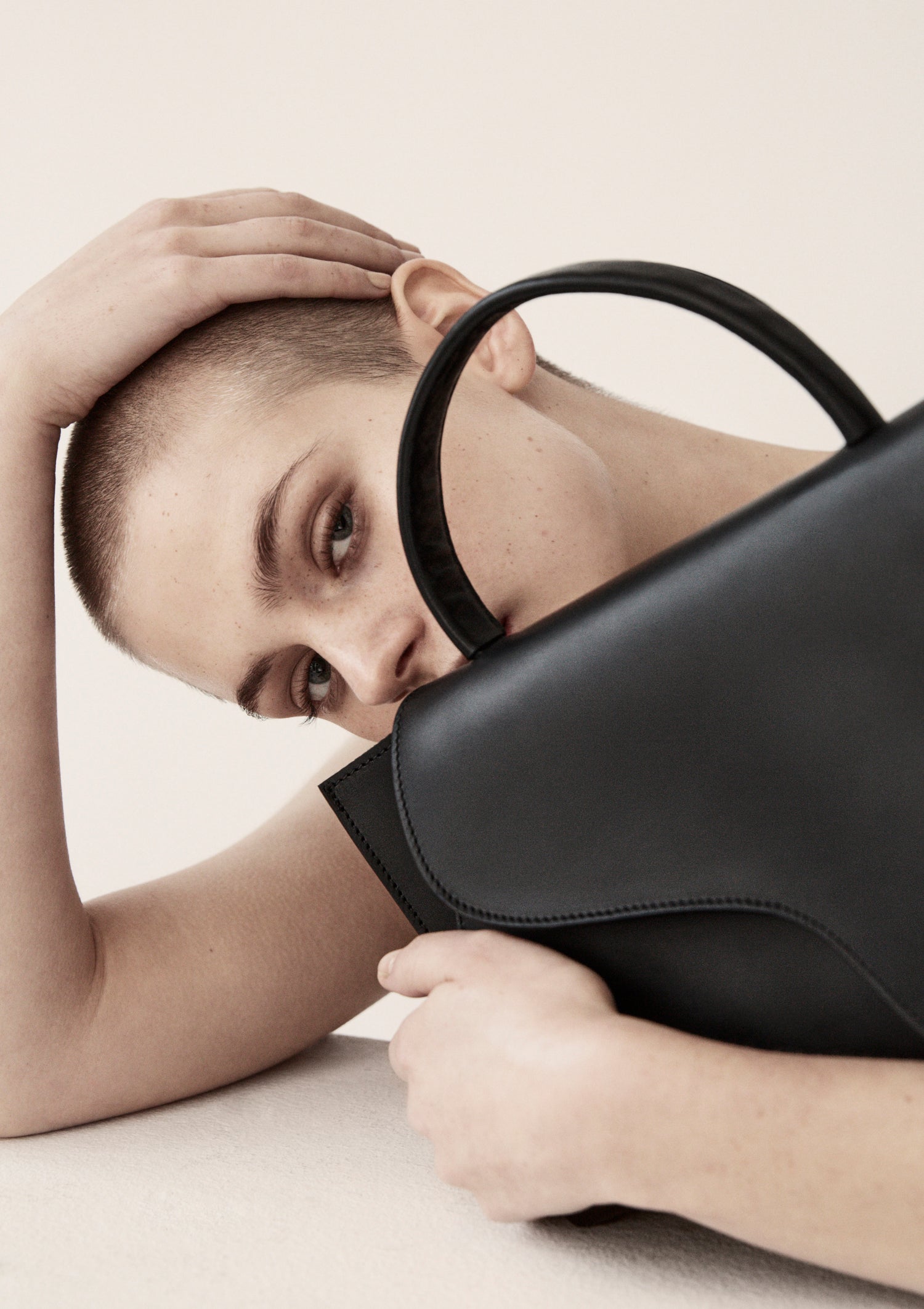 The swoosh: It's not just a line
Six years deep, the iconic swoosh shape of our bag collection is stronger than ever. But the line is not just a line.
The clarity, symmetry and harmony of the iconic ATP Atelier sandal Rosa has inspired the signature swoosh. The Rosa style was in many ways the starting point for the brand and is an embodiment of all that ATP Atelier stands for – contemporary Scandi-cool design combined with genuine Italian craftsmanship.
The swoosh shape can be found on all ATP Atelier leather goods, ranging from big totes to wallets and beauty bags. Not only in the obvious bag flaps, but also in more discrete, almost hidden, features like tone-on-tone stitching.